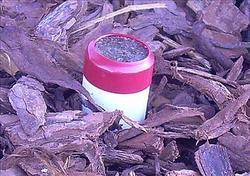 Counted as a principal name of the business, we are readily involved in offering to our patrons a huge collection of Baiting Pest Control Service. Executed with the support of our highly advance tools and techniques, these services are broadly commended and applauded due to their perfect finish. Delivered on time, these services are enormously commended.
A detailed description of our termite control services and baiting control services is mentioned below as we work as per a strategy devised by our team of experts,
Using Insect Growth Regulators, after the potential attack is comprehended. Since saw dust is food for termites it is carried to other colony members, which is instrumental in neutralizing the effects of termites in farms.